SimmTester.com
Simmtester.com (CST Inc.) provides the ideal memory solution for a wide range of needs - from Memory FAQ to Memory Testers and Diagnostic Software. CST will bring to you what's happening in the industry with the latest News and Articles. Visit the Site Map for detail.
Products in Focus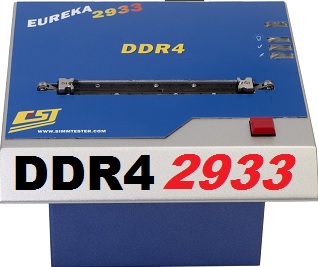 Eureka 2933 DDR4 Tester now start to deliver !
Complete 2933 (21-21-21) / 2666 / 2400 / 2133 Mhz UDIMM / RDIMM / SODIMM Solution
Eureka 2933 DDR4 Memory Tester.


Eureka 2400 DIMM/SODIMM DDR4 Tester now start to deliver !
Complete 2400 / 2133 / 1866 / 1600 Mhz UDIMM / RDIMM / SODIMM Solution
Eureka DDR4 2400 Test Solution.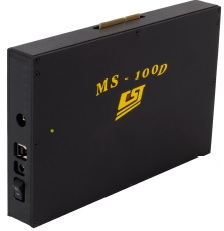 MS-100D DIE Sorting Tester now start to deliver !
Complete LPDDR4, LPDDR3, LPDDR2 DIE Sorting Solution
MS-100D DIE Sorting Solution.
Memory Test Solution
Eureka2s Mobile Memory Tester for testing Multi-Chip-Package (MCP) memory.
Tester capable of testing LP-DDR, LP-DDR2, LP-DDR3, NAND/NOR memory chips. It utilizes CST's proprietary test algorithm to capture all known memory failures




Find out how DDR5 SPD5 is program in the Industry !
EZ-SPD DDR5 Programmer now start to deliver!
DDR5 SPD5 Programming Solutions.


Find out how DDR4 DIMM/SODIMM Memory SPD EEPROM is program in the Industry !
DDR4 Ez-SPD the 1st in industry to deliver an affordable
DDR4 SPD Programming Solutions.

Eureka Express DDR3 Dual Socket Memory Tester.
Complete 1866 / 1600 / 1333 Mhz DDR3 DIMM / SODIMM /LRDIMM testing solution.

Hands-free,Compact & Self-Contained Automated "Pick & Place" DIMM Memory Testing
with the affordable
RoboFlex2 Handler
. For DIMM...LRDIMM to SODIMM to Registered RDIMMs. Works for 288pin DDR4, 240pin DDR3, 240pin DDR2 and 184pin DDR SDRAM module.
View Robo-Flex2 for DDR4 Handler Demo .

Hands-free memory testing with the affordable DDR, DDR2, DDR3 &amp DDR4 RoBoflex-MiNi Handler . For DIMMs to SODIMMs. Works for 288pin DDR4, 240pin DDR3, 240pin DDR2 and 184pin DDR SDRAM module . Options available for 144/200/204/260 pin SODIMM. View Handler Demo on Youtube.com

SP3000 DDR2 Memory Tester now available . Complete 1066/800/ 667/ 533/ 400Mhz DDR2 testing solution.
Find out more about DDR2 testing?

SP3000 DDR3 Memory Tester now available. Complete 1700Mhz DDR3 DIMM/SODIMM testing solution. Find out more about DDR3 Memory Tester ?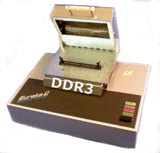 Eureka2 DDR3 1600Mhz Memory Tester available with Heat Chamber Box . Complete 1600Mhz DDR3 testing solution.
Find out more about Eureka2 DDR3 Temperature testing?
DocMemory Is In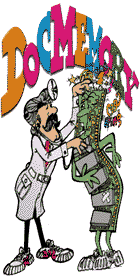 Step in for a Free Consultation! DocMemory has answers to frequently asked memory questions.
DocMemory PRO PCI Test Card

Memory Publications

DDR4 Memory overview. Read this one part series on DDR4 DIMM/SODIMM Module.



DDR4 SPD Definition . Find out all about it . Get the inside details in this article .
Memory Module Picture - Check out the latest pictures of JEDEC standard Memory modules.

CST at Trade Shows
We are participating in major 2019 Trade Shows.

Visit us at the upcoming shows for CST DDR4/Flash Memory Test Solutions


Industry News

Foxconn to establish EV manufacturing in Thailand


The local automotive industry's transition to modern EV technology will be strengthened with Foxconn's innovation in production and development of the EV platform together with PTT Group's knowledge in Thai business operation, allowing the country's manufacturing industry and economy to grow and increasing the country's stance among international competitors.

White House is moving its attention to auto IC shortages


Secretary of Commerce Gina Raimondo, who along with Brian Deese, director of the National Economic Council, met on Thursday with semiconductor industry participants, told Reuters that strong action was needed. "It's time to get more aggressive,"

DRAM prices expected to drop in Q4


PC DRAM is expected to drop 5-10% as notebook production of is expected to decline in 4Q21, propelling the sufficiency ratio of PC DRAM to 1.38%.

Intel to have TSMC fabricate its GPU on 6nm process


"It is necessary to first determine the process that can be assumed at the start of design," said Koduri, according to Tom's Hardware. "Other features, such as how much operating frequency can be used are also important factors. Cost is also an issue."

Power blackout at Infineon Dresden


Monday, the power supply was down for twenty minutes. The emergency generators started up, but they can only keep up with the relevant systems*

RISC-V represents $8.6B of Semiconductor IP Market


There is a need for diverse and open approach across the compute, memory, security and other architectures. This demand is being mainly driven by the growth of advanced applications such as AI-enabled smart devices, 5G communications, high performance computing (HPC) and autonomous cars.

Renesas and OmniVision have jointly developed an integrated HD automotive camera system


Renesas' Automotive HD Link (AHL) technology transmits high-definition video over low-cost cables and connectors. The AHL components in the design pair with OmniVision's OX01F10 1.3MP SoC, which provides the industry's best imaging performance across a wide range of challenging lighting conditions, along with the most compact form factor and lowest power consumption.

TSMC's wafer price hike reflects the tightness of supply


With the latest notices to its customers, TSMC will raise its wafer prices across the main nodes mainly from the beginning of 2022. The company has maintained its wafer prices for quite a long time when compared with its smaller competitors. The change in its pricing strategy from 2022 implies not only stronger market demand going forward, but also that the capacity tightness will persist in the next few quarters.

Arm delivers a new software architecture for the future of automotive


Arm, in collaboration with leaders across the automotive supply chain, is delivering a new software architecture and reference implementation, Scalable Open Architecture for Embedded Edge (SOAFEE), and two new reference hardware platforms to accelerate the software-defined future of automotive.