CST Inc., a 30 years privately owned Memory Tester Company has announced its New Eureka Express -DDR3 1600 Mhz DIMM/SODIMM Tester and have started deploying multiple units of the DDR3 1600Mhz Memory Test Solution at several major OEM Memory Manufacturers world-wide.
The new Eureka Express-DDR3 1600Mhz tester is capable to test the PC3-6400 (DDR3-800Mhz), PC3-8500(DDR3-1066Mhz), PC3-10666 (DDR3-1333Mhz) & PC3-12800 (DDR3-1600Mhz) Long DIMM Memory Modules and SODIMM module.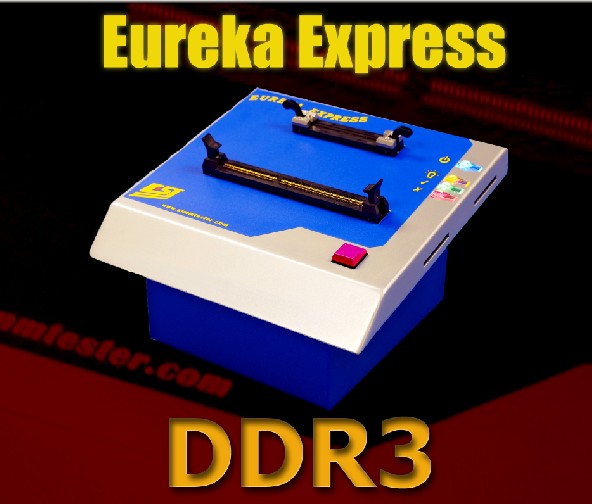 With a simple push button, the Eureka Express - DDR3 tester quickly auto-identify and displays the memory size , clock frequency, speed, Unbuffered memory module. It even reads and programs SPD EEPROM on the DDR3-SDRAM DIMM.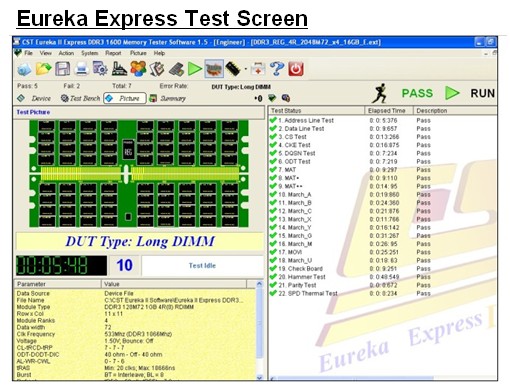 The New "Eureka Express 1600 Mhz DDR3 DIMM/SODIMM" tester provides added troubleshoot capability for the present and future DDR3 memory modules at affordable prices. It is targeted for the DIMM/SODIMM manufacturers, computer integrators, memory distributors, and service depots. It is indeed the fastest tester and the easiest to use in its class.
A desktop PC or Laptop is required for interfacing with the Eureka Express.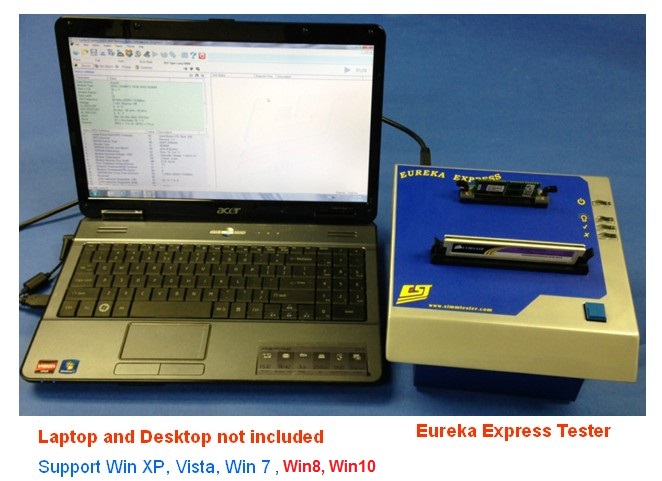 The Eureka Express-DDR3 1600Mhz tester can also be interface to CST 's RoboFlex handler with a special modified Pusher System for mass volume testing.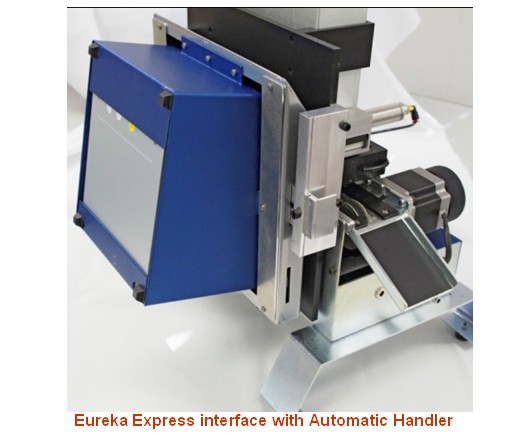 CST is accepting orders now for the Eureka Express 1600Mhz DDR3 Tester with a 1 week delivery leadtime..
A Copy of the product brochure can be downloaded from :
http://www.simmtester.com/temp/product/Eureka%20Express%201600Mhz%20Dual%20Socket.pdf
CST, Inc. headquarters in Dallas, Texas, USA also has direct offices in Singapore, California, China as well as global distributors strategically located in Canada, China, France, Germany,Spain, Portugal, Hong Kong, Japan, South Korea, Switzerland, Sweden, Taiwan and Israel.