Tuesday, April 5, 2016
Eureka 2400 DDR4 Memory Tester
CST Inc., A 33 years privately owned Memory Tester Company has announced its New Eureka 2400 DDR4 Memory DIMM/SODIMM Tester.
The new Eureka DDR4 2400 Tester is capable to test DDR4 UDIMM / RDIMM / LRDIMM and SODIMM module with wide frequency range from 1600 – 2400 Mhz.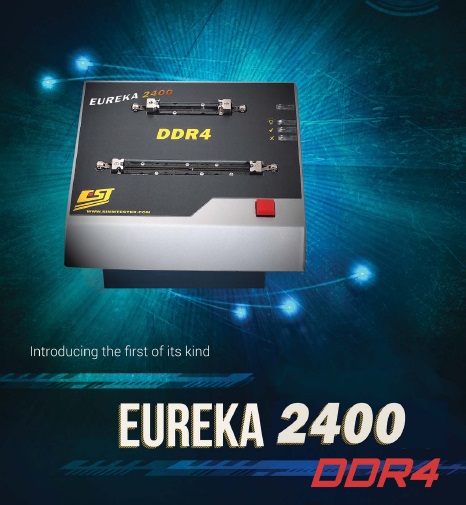 Tester comes with MCS DDR4 DIMM / SODIMM low insert heavy duty sockets, we also provide the option of single socket either DIMM or SODIMM.
The Eureka DDR4 2400 tester can also be interface to CST 's RoboFlex handler with a special modified Pusher System for automation mass volume testing.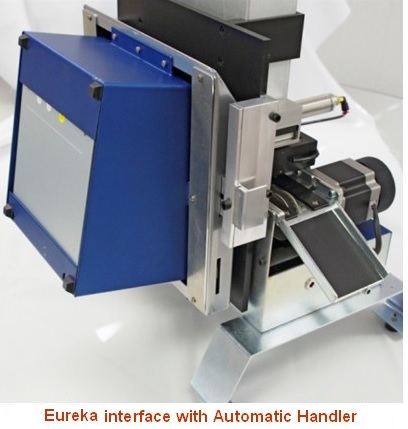 CST is accepting orders now for the Eureka DDR4 2400 DIMM / SODIMM Tester with a 1 week delivery leadtime..
Eureka DDR4 2400 DIMM / SODIMM Tester Brochure available at:
http://www.simmtester.com/page/products/Eureka_DDR4/Eureka_DDR4_2400_Brochure.pdf
CST, Inc. headquarters in Dallas, Texas, USA also has direct offices in Singapore, California, China as well as global distributors strategically located in Canada, China, France, Germany,Spain, Portugal, Hong Kong, Japan, South Korea, Switzerland, Sweden, Taiwan and Israel.
For further information, visit www.simmtester.com or call our Sales at 972-241-2662 x312
By: Docmemory
Copyright © 2023 CST, Inc. All Rights Reserved